Expert fire protection for schools in the San Diego area.
Whether it's your fire alarm, sprinkler system, fire extinguishers, or cafeteria kitchen hood suppression systems, Aztec Fire & Safety can service, test, inspect, and repair your current fire protection systems or help you choose and install a new school fire safety system. We serve daycares, grade schools, colleges, and universities throughout San Diego County and surrounding SoCal cities.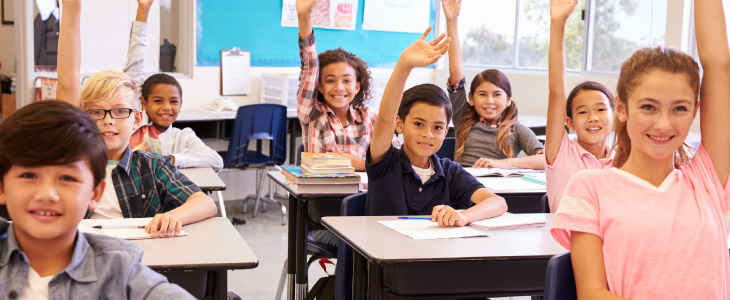 More than 5,000 structure fires are reported in educational facilities each year. Of these, an estimated 650, or 13%, occur in college classrooms and adult education centers, while an average of 580, or 11% are reported annually in daycare centers.

Intentionally set fires are the leading cause of fires in educational properties, accounting for nearly 38% of fires in these properties.

While most people would assume that school fires tend to start in the cafeteria, almost 30% of the fires in educational properties begin in a bathroom or locker room. Only about 20% of fires begin in a kitchen or cooking area.
For over 20 years, we have been your best source for school fire safety services. We owe our success to our excellent customer service standards and mission to protect the lives of your students and teachers through Fire Safety and Life Safety Code compliance.
Call Aztec Fire and Safety at (619) 464-5625 for all of your school fire safety needs.
Why choose Aztec? With membership in four professional organizations devoted to fire safety industry excellence and four professional licenses, Aztec Fire & Safety has the education and experience to meet your school fire safety needs.
San Diego Fire Protection Association
CA Electrical License C-10

CA Electrical License C-16

CA Fire Extinguisher CALSAFE

Fire Protection License E