Protect your store and stock from fire with Aztec Fire & Safety.
The best way to guard against fire in your San Diego area retail store is to have fire protection systems professionally installed and maintained. Whether you manage a large shopping mall or a small family-run convenience store, Aztec Fire & Safety can provide a commercial fire protection program to keep your property and people safe from fire. Aztec serves San Diego retailers with commercial fire protection equipment installation, inspection, testing, and maintenance. Our licensed technicians have better training, better tools, and better technology, and we put them to work for you.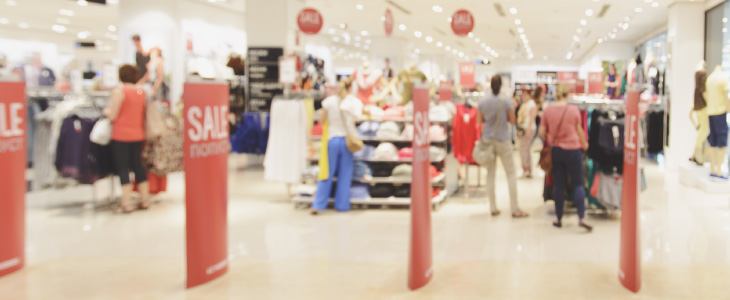 While there is no way to totally eliminate the risk of fire, a properly installed fire protection system can prevent major damages from a fire. Your comprehensive commercial fire protection system should include:
Fire sprinklers: Sprinklers keep fires from spreading until the fire department arrives and takes full control of the situation.

Fire alarms: A well maintained fire alarm system lets you know when there's an emergency so you can get your customers and employees to safety.

Fire alarm monitoring: If a fire ignites in your retail store during the middle of the night, your local fire department will know seconds after the alarm goes off, ensuring help will come even when no one is there to report the fire.

Fire extinguishers: Distribute fire extinguishers throughout your store. Aztec can help you make sure you have the right type of extinguishers in the best locations.
Don't lose your San Diego business to fire. Call Aztec Fire & safety at (619) 464-5625 today to be sure your commercial fire protection system is up to the task of protecting your retail space.
Why choose Aztec? Aztec Fire & Safety has served the retail spaces of San Diego County and surrounding Southern California cities for more than 20 years. Our extensively trained technicians are licensed and certified to meet retail fire protection needs. Our professional memberships include:
San Diego Fire Protection Association