Prepare your San Diego area business with the best in commercial fire alarm technology
If the unthinkable should happen and a fire breaks out in your San Diego area building, you need to know that the fire alarm system you have is going to work properly so everyone inside can get out safely. That's where Aztec Fire & Safety comes in. For the past 20 years, we have made sure that businesses, schools, hospitals, and government buildings in San Diego County have had their fire alarm system needs met. Rely on us for: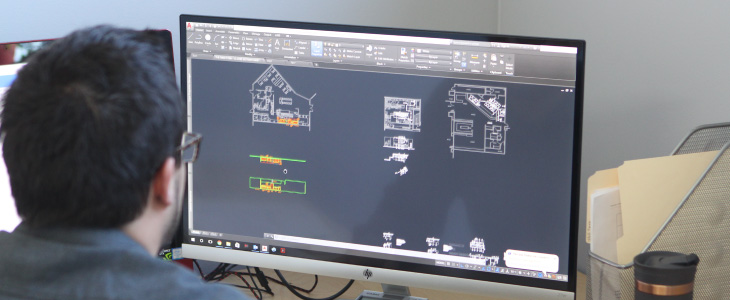 We install and inspect state of the art fire alarm systems that use advanced technology to ensure the safety of your building's occupants with rapid alert to fire, smoke, and gas leaks.
Benefits of a Fire Alarm System
Fire alarm systems save lives, so it goes without saying that a good fire alarm system is necessary to the safety of every commercial building. Here are a few additional benefits:
Prevent Property Damage. The sooner you're alerted to the presence of smoke and flames, the sooner fire suppression efforts can be put into effect, saving you from extensive fire damages.

Immediate Connection to the Fire Department. Most fire alarm systems automatically contact your local fire department when they detect signs of a fire. This saves time and worry, since fire trucks are already on their way as you're evacuating the building.

Security System Integration. Many fire alarm systems can be integrated with your security system, allowing for convenient, simultaneous monitoring of both systems. With associated 24-hour monitoring, you can rest assured that your building is safe from fire, even when no one is there.
Know the instant that fire threatens your commercial property. Call Aztec Fire & Safety at (619) 464-5625 now to ensure that your fire alarm system is up to date and working reliably.
Why choose Aztec? We hold the following licenses and professional memberships to ensure that you can always count on Aztec Fire & Safety for your fire alarm system needs:
CA Electrical License C-10

CA Electrical License C-16

CA Fire Extinguisher CALSAFE

Fire Protection License E
National Fire Protection Association

National Association of Fire Equipment Distributors

San Diego Fire Protection Association