Partner with Aztec Fire & Safety for fire alarm testing for your San Diego area business
You rely on your property's fire alarm system to let you know if smoke, flame, or gas are present. You have faith that the sirens, lights, and automatic fire department alert will occur, giving the people in your building to opportunity to escape from danger. Make sure your fire alarm will work when it's needed by partnering with Aztec Fire & Safety to complete regular fire alarm testing and inspection. Our experienced technicians are up to date on all NFPA guidelines and Fire Safety and Life Safety Codes and will provide comprehensive fire alarm inspection and testing services to ensure that your alarm system is code compliant and in good working order.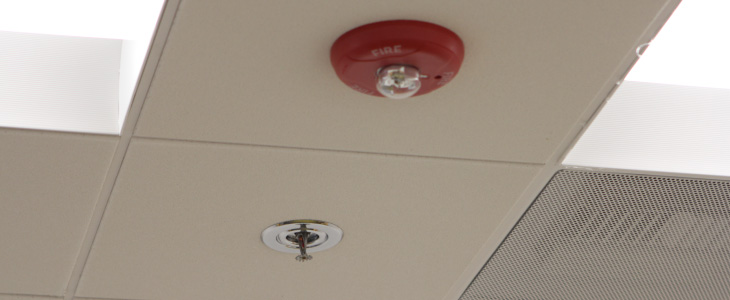 Aztec Fire & Safety will test every component of your fire alarm system to make sure everything is working properly and up to code. We provide fire alarm testing services for any commercial fire alarm, whether we installed it or not.
Fire alarm testing from Aztec includes but is not limited to:
Inspect the control panel

Test audible/visual devices
Test ground fault detection circuitry
Be sure that your San Diego County area building will be safe during a fire. Call Aztec Fire & Safety (619) 464-5625 now for expert fire alarm testing.
Why choose Aztec? Aztec Fire & Safety has served the businesses, schools, hospitals, and government centers of San Diego County for more than 20 years. Our impressive list of licenses and qualifications includes:
CA Electrical License C-10

CA Electrical License C-16
Fire Protection License E

CA Fire Extinguisher CALSAFE